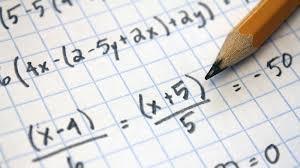 In December of 2007, for the sixth time in the last 10 City of Houston elections, an African-American (Jolanda Jones) and a Hispanic (Joe Trevino) faced off for a citywide Houston council or mayoral position.
While this event may seem unremarkable as the local population and political scene have become increasingly diverse, the results of these and other nonpartisan elections in predominantly Hispanic, African-American and Anglo precincts tell a story about voters and their political choices that may predict future city and countywide elections.
If you are keeping score, since 1989 in citywide races in which a Hispanic candidate has faced an African-American, Hispanics and African-Americans have prevailed an equal number of times.
The African-American victories all have been in runoff elections. In 1989, former city controller and Immigration and Naturalization Service commissioner under President Jimmy Carter, Leonel J. Castillo, lost in a runoff to current U.S. Rep. Sheila Jackson Lee for an at-large City Council position. In 2001, Lee Brown defeated Orlando Sanchez in a runoff as Sanchez sought to become the first Hispanic mayor of Houston. Most recently, Jolanda Jones trounced her opponent in a runoff election.
The Hispanic victories were sandwiched in between. In 1991, also in a runoff, Gracie Saenz beat Beverley Clark for a City Council position. In 1997 and 1999, Orlando Sanchez, the third Hispanic to be elected citywide, was challenged twice by Andrew Burks Jr. in general elections. Each time, Sanchez won.
It would not be unexpected that in races where an African-American and a Hispanic are vying for the same position that each voting group would choose its own. An examination of odd-number year election results (City of Houston elections are in odd years) starting in 1997, in precincts that according to the U.S. Census are demographically 70 percent or more Hispanic or African-American, confirms the notion. However, the inquiry also shows that Hispanic voters are more willing to cross racial/ethnic boundaries and are less partisan even when party identification is injected into the discussion.
In the 2001 Mayoral Election between a Hispanic and an African-American, 26 percent of Hispanics voted for the African-American while 25 percent of Anglos voted for the African-American. In the same election, only about 2 percent of African-Americans voted for the Hispanic. In other words, 74 percent of Hispanics voted for the Hispanic candidate knowing that he had hard-core Republican affiliations, while 75 percent of Anglos also voted for the Hispanic.
In other Houston mayoral runoffs where a Hispanic candidate was not involved, the inquiry shows that Hispanics, like Anglos, were willing to cross partisan and racial boundaries. In 1997, 53 percent percent of Hispanics voted for Rob Mosbacher, a candidate from a well-known Republican family, in his race against a Democratic African-American candidate; and in 2003, [when an African American candidate was not involved] 56 percent of Hispanics voted for the Anglo (Bill White) in his race against a Hispanic. In the same race, about 58 percent of Anglos voted for the Anglo candidate.
By contrast, in the same elections where there has been an African-American candidate or a known Democrat running for mayor, African-American voters have supported those candidacies overwhelmingly. From 1997 to 2001, the African-American mayoral candidate received 98 percent of the African-American vote. In 2003, the Anglo mayoral candidate with known Democratic Party credentials received 96 percent of African-American votes.
Results in the 2007 November election deciding an HISD proposition (school bonds) and Harris County Proposition 3 (jail bonds) precincts that are 90 percent or more Hispanic, Anglo or African-American provided more evidence of Hispanics and Anglos voting similarly. In those contests, Hispanics and Anglos voted in large majorities for the HISD bond proposition, 74 percent, and 63 percent respectively.
By contrast, 72 percent of African-Americans voted against the school bond proposition. (In County precincts that are 90 percent or more Anglo or Hispanic, a majority of voters cast ballots for Harris County Proposition 3, and the building of an adult detention center. In African-American precincts with a similar percentage of African-American dominance, the majority of the vote was against the initiative.)
The examination shows that Hispanic voting tendencies are closer to Anglos voting choices. That is, voting patterns at the precinct level show that in nonpartisan elections a majority of Hispanics and Anglos are usually in solidarity, and that African-American voters are often on the opposite side, electorally and maybe philosophically.
Not surprisingly, Anglos and Hispanics have unwittingly coalesced in the instances when a Hispanic candidate has defeated an African American. And in instances where the loose association has failed to defeat an African American candidate it has been due to a significant portion of Hispanics and Anglos willingness to vote for someone other than the non-Hispanic or non-Anglo candidate combined with African American voters unique monolithic electoral tendencies.
And in a municipality where African-Americans constitute between 28 to 30 percent of the overall vote and currently outvote Hispanics — the city's largest population group and fastest growing electorate — by almost three-to-one, the ability to nurture, sustain and strengthen a Hispanic-Anglo coalition may dictate whether a Hispanic or Anglo candidate can win a citywide or countywide election against a strong African-American candidate.
Since the OpEd originally appeared in the Houston Chronicle's Viewpoints, Outlook section, Sunday, December 2, 2007, it has been updated. The Chronicle titled it MINORITY VOTES TELL A STORY FOR HOUSTON: Math of ballots can be both divisive and decisive.